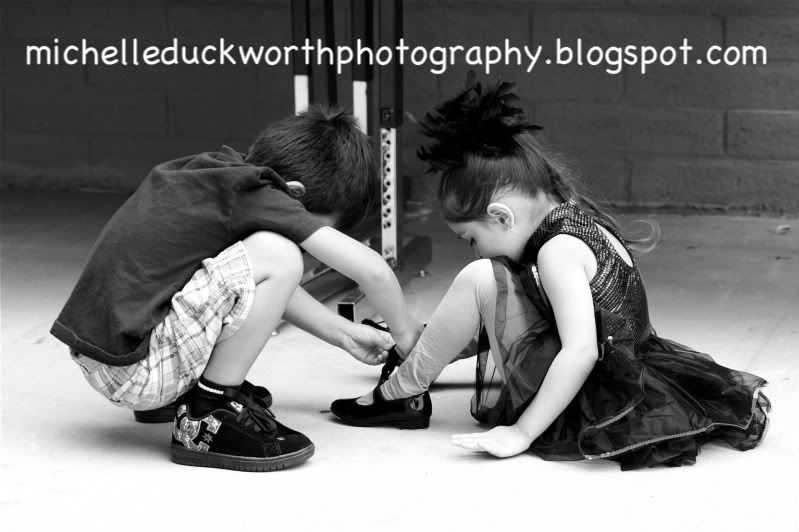 Today was Layna's dress rehearsal for her very FIRST recital ever! (Which will take place tomorrow afternoon) It was so exciting that even Diego wanted to come along to watch. They did a quick run through of the dance. Her class which is 3-5 year old Ballet/Tap Combo was assigned a tap dance "All Shook Up". I am amazed at how well Alayna has done in these past 13 weeks of dance classes. She got right up on that stage and did her thing! Not even the slightest bit embarrassed. If you asked me 13 weeks ago if this was a possibility I wouldn't have shuddered to say "No Way!" But she's done it! She's totally proved me wrong and completely enjoys taking these classes!
So here's some pictures of her run-through: (They only did it once so not time to be technical with the photos... the lighting of course was horrible... so this is what I got.) Oh and Diego took video.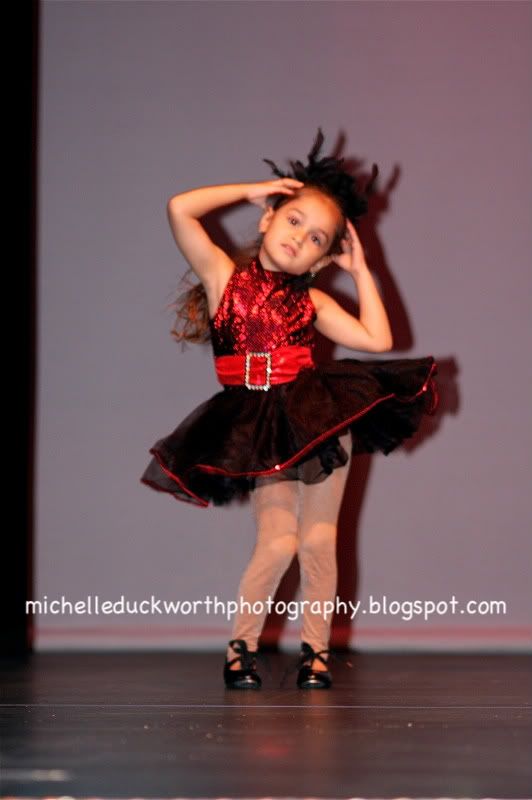 Afterwards they took all the girls backstage to do a class photo. And then anyone who wanted to buy individual shots could take pictures as well. I opted not to buy them and did my own mini photo shoot. Right outside the auditorium were some nice rocks with bushes. And I am talking like big rocks. So I had Alayna climb up and she started giving me pose after pose. Of course I helped her out some. A few minutes later the other moms started to come out and noticed me with my big camera shooting pictures of her on these rocks. One of them came over to me and said "Wow that's such a CUTE pose and what a great idea on these beautiful rocks!" So I took her all over the school and got a few shots in different locations.
Here they are: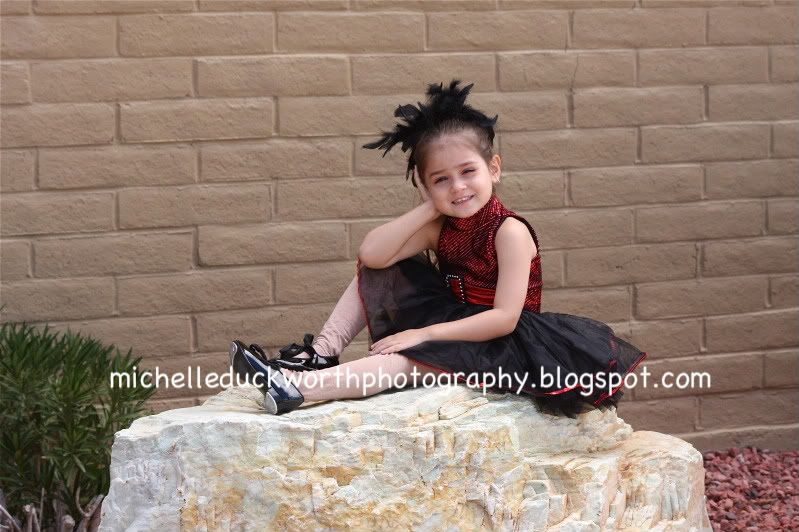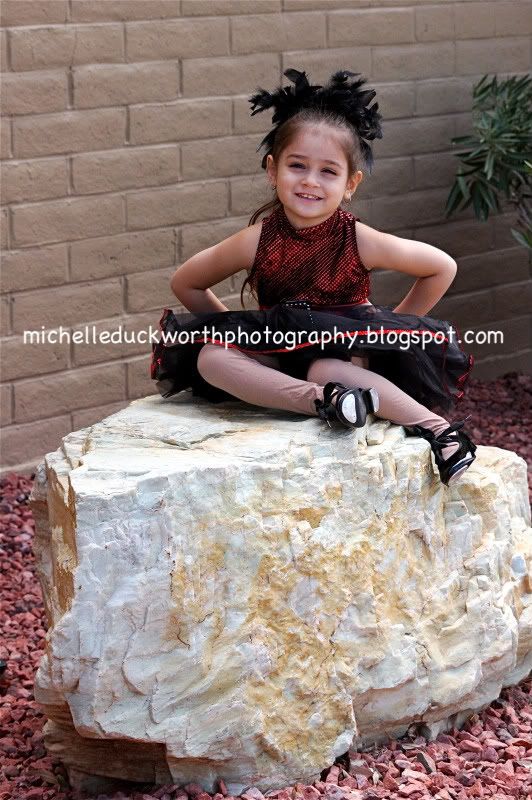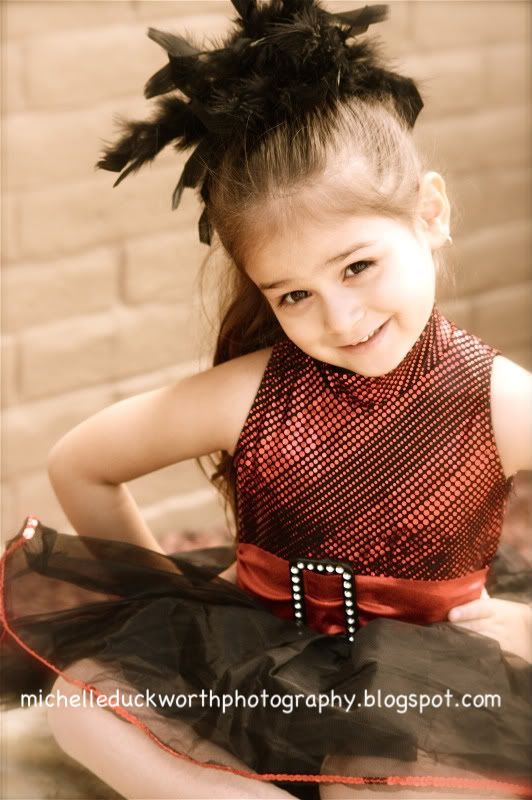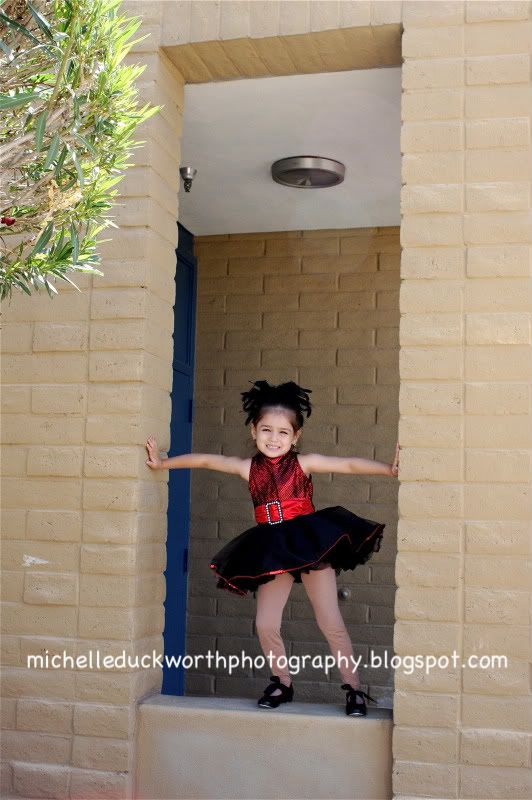 (This was ALL her pose... don't ask me what she's doing...)