My nephew Ducky had his first game today and we went out to see him play. If 3 & 4 year olds aren't funny enough... playing baseball with no coordination, complete confusion, and crying is hilarious!
Duck has no attention span whatsoever and spent most of the game posing in the outfield. We laughed so hard at his "modeling". He smiled... he stared... he posed... he gave thumbs up... peace signs... Yeah that's Ducky. But he sure was cute and I guess that's all that matters. He had fun.
And after all he did hit the ball EVEN IF he tried to run from 1st base straight to 3rd without going near 2nd base at all.
Here's my favorite pictures of the game: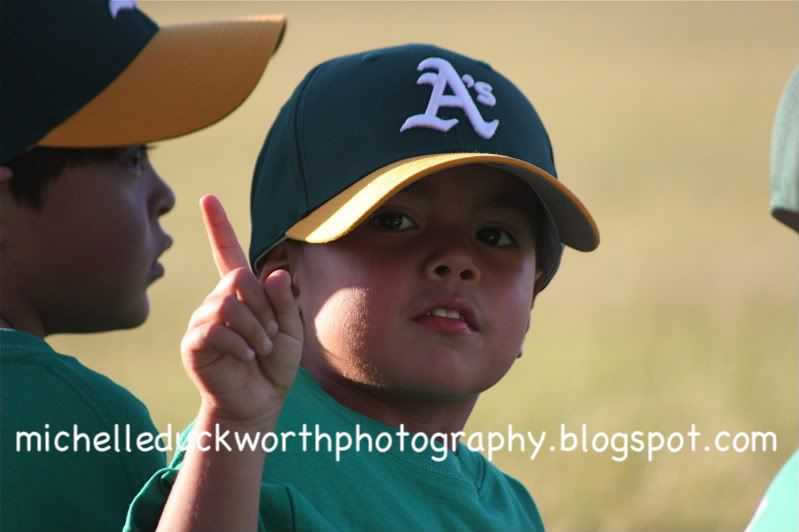 And when it was his turn at bat he hit the ball!
(Duck and Grandpa)
Then I posed him for a few (okay like 20) shots of him with uniform and gear after the game.
And I know these are blurry... but I couldn't help but post them! The Identical DNA cousins (As I call them)... their DNA has to be extremely similar and that's why they love each other so much I think.