What was I thinking of taking on 9 kids on Saturday?! Well I was thinking it'd be nice to make some Father's Day crafts. Cuz you know us women actually think of our men. Not only do the women in our family plan and throw a Father's Day Luau for the guys every year but this time I went the extra mile and made sure everyone had a nice gift to wear too. But do they think of us?! NO! So why are we so nice to them again? Oh right... because they are great fathers to our children... that's why.
So like I said... 9 kids. My sister-in-law Jen and I decided to make Tshirts for the daddies with the kids handprints. And you know what? It was chaotic... but I had so much fun! I love having kids over and doing crafts with them. Weird? I know, I know... insane with that many kids right. Truth be told... had Jen not want to come over... I still would have done the project with all the kids alone... but she came and helped me... and I LOVE YOU JEN for making my day go just a little easier.
So anyway... down to business...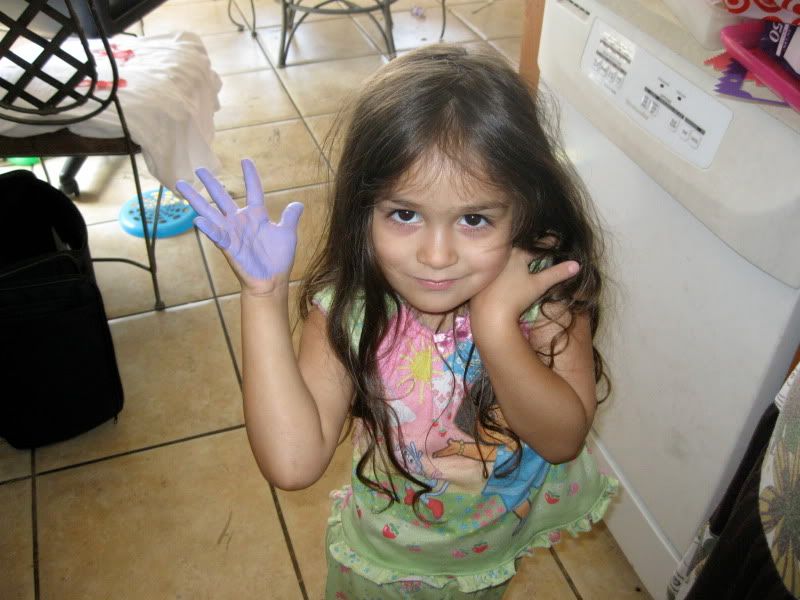 Then my Dad took the kids swimming...
while we finished up, cleaned, and made some lunch...
And that wasn't EVEN half of the sandwiches I made.
Then I made a card for my Daddy
Which looked like this
And Jen made one for her Dad too
Then we presented some of the Dads with their shirts and cards because of course we wanted them to wear them for Father's Day!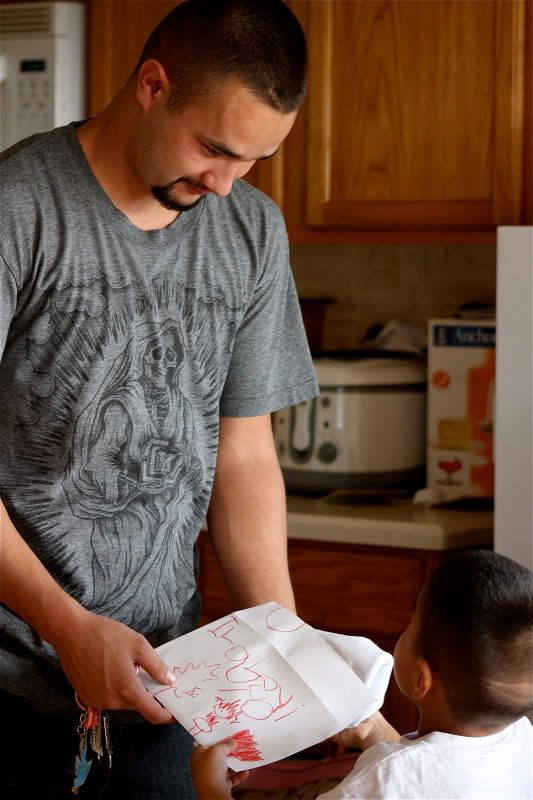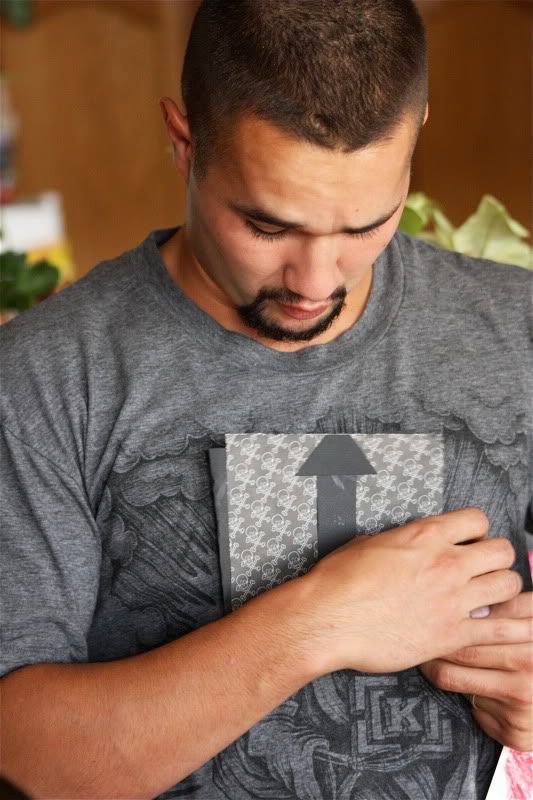 And Grandpa too...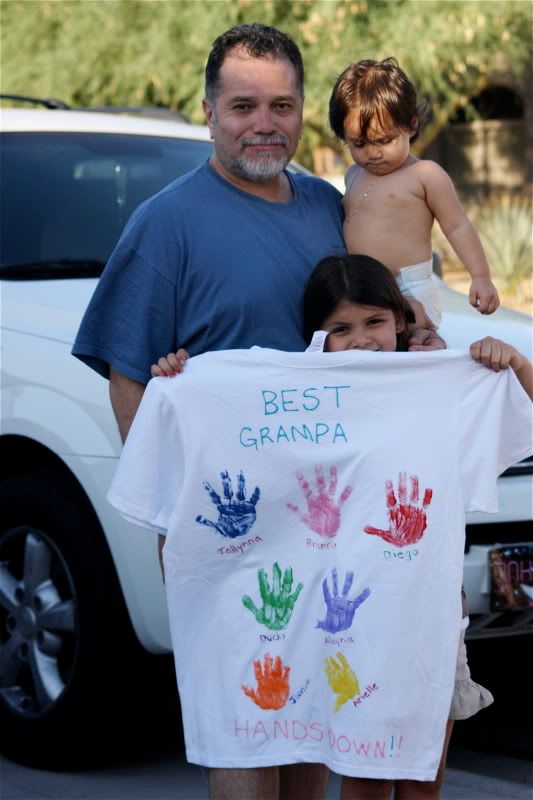 And after that I just took a few shots and that was that... everyone was gone again!