My sister-in-law Jen told me she had today off so we made plans to get together with the kids. Since I go to my Summer Movie on Mondays... I invited her to join us. She agreed and so we left the 2 babies with Jr and we took the 4 older ones to watch "The Spiderwick Chronicles".
I am really loving this summer movie thing because I am watching some movies that I've never seen before. So far we've seen "Space Chimps", "Horton Hears a Who" and now this one. I was surprised at how much I liked the movie! But I've liked them all so far. (We've only missed one week) And this one even made Alayna a little scared. Haha. But she's a drama queen so it was more of an act than actual fear. The sound effects in the theater were VERY loud though. And with goblins, and monsters in it... she did very good regardless.
Afterwards, we picked up the babies and headed to the splash park for water fun and a picnic. Told ya we really like that park.
And I took a million pictures as usual... but hey we were there for 2 1/2 hours!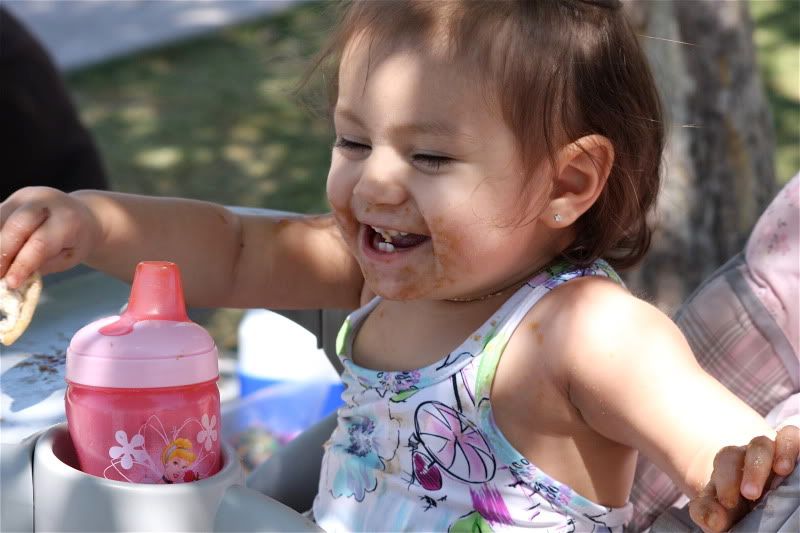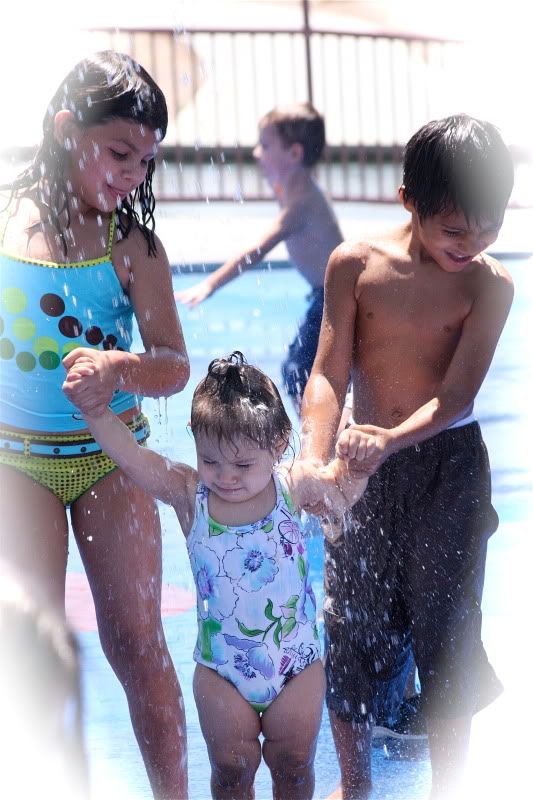 WATCH OUT BEAR! Those birds got you surrounded!